Amber Fullerton is Chief Customer Officer of One World Direct and is also one of the leaders in both sales and marketing. Amber proudly belongs to a very rare club of executives, who hold 15-year tenures with just one business.
In recognition of achieving such an impressive milestone, we dug deep into Amber's experiences with One World Direct to understand what drives her sustained loyalty to the company. We discovered details about what attracted her to first join the business, and what's kept her firmly invested in shaping how the company has evolved over those 15 years.
We also asked her what she's most excited about for the future of OWD, and how she plans to continue serving as a leader that believes in automation, innovation, culture, and empowerment. Her responses have been edited below.
Congratulations on making it 15 years with One World Direct! Executives with that kind of tenure at one business are extremely rare to find. So, what's kept you committed to the OWD vision, and what's going to keep you going for another 15 years?
I didn't know when I first joined OWD 15 years ago how significantly the industry would evolve. When I first started, e-commerce was just beginning to impact global commerce. Now, even my grandma orders online.
It's been such an incredible experience to grow with a company in an industry that's also rapidly progressing. I will say, however, that even with all of the growth and change we've experienced over these 15 years, OWD's vision and core values have remained consistent. That's such a testament to the co-founders, who have led the way to ensure the company stays true to our values, even when:
It's hard
It's inconvenient
And especially when it's costly
OWD launched as a business in 1994, primarily focused on Direct-to-Consumer order fulfillment. Those early years pre-date your tenure with the company, but how would you describe the evolution of the OWD business model, as you've seen it, from early strategic positioning to the company's place in the market today?
When I first started at One World Direct, I knew nothing about logistics and order fulfillment. My background was in banking and finance. I was drawn to OWD because the co-founders had an energy that I never experienced in corporate America. The idea of working alongside true entrepreneurs and cutting through the red tape was very appealing to someone like me. Joining OWD turned out to be a great fit all around. I was able to bring my experience with structure, organization, and process improvement to the business.
When I first started, we weren't really supporting the B2B space. OWD was primarily a D2C fulfillment company. As new technology reshaped the commerce landscape, enabling anyone to buy anything from anywhere, distribution and fulfillment networks were seeing consumer demands that had never been seen before. This forced 3PLs to rethink their offer set and support both B2B and D2C.
Retailers and online marketplaces really changed e-commerce. Today, sellers have the tools to leverage the value of their customer base. They can sell direct-to-consumer via their own websites, but they can also maintain a presence on other retail websites and third-party marketplaces.
Thanks to these innovations, there are a plethora of sales channels available to vendors, which mitigates risk through diversification and improved distribution networks. Technology is always advancing, and this creates a wealth of selling opportunities across multi-channel business models. There are many platforms that are simplifying integrations and making it possible for sellers to have multiple connections.
What would you say is OWD's unique value proposition and competitive differentiator, and has that changed today compared to what that positioning looked like when you first joined the company 15 years ago?
I get asked this question a lot, and it's very easy for me to answer. Clients come to One World Direct for the value of our services. There aren't many 3PLs that can support both B2B and B2C order fulfillment like we do.
The reason clients choose to STAY with OWD is because of the relationship we forge with each and every one of our customers. Truly, our special sauce is the people we employ. The OWD culture has been built, brick by brick, by our people, and our collective desire to do the right thing for our customers and our company.
Culture is obviously a prime reason why people choose to stay with companies for long periods of time. OWD must have a really great culture to earn such committed loyalty. How would you describe what makes OWD such a great environment to be a part of?
Yes, I believe that OWD does have a good culture! Also, having been in business for over 25 years, it's a very mature culture. That said, it doesn't stop us from continuing to iterate and improve how we operate every day.
We're not like the workplaces that come to mind when envisioning a tech company. The in-office kegerators and snack bars you can find in those places are fun but, at OWD, we believe that culture runs through the veins of an organization. It's so much deeper than a benefits package. I believe that real culture is how a business successfully gets things done.
With 15 years of experience under your belt, you've obviously seen the nature of the industry go through quite an evolution. With all of those years of experience to pull from, how will OWD remain a market leader in 2023, and the 15 years to follow?
There are hundreds, if not thousands, of competing fulfillment companies in the US. We've seen fulfillment companies come and go, especially during the COVID-19 pandemic.
Pre-pandemic, fulfillment companies were popping up all over the place with founders, I suspect, thinking, how hard could it be? They quickly learned that our industry is deeply complex, and that it requires technical expertise that you can't just find in a college graduate.
The reputation that OWD has earned in our industry has been built through:
A cultural hard work ethic
A commitment to embrace trial and error
And years of learning and development.
We've realized that each of our client's businesses has very specific and unique needs, which requires an adaptable approach to solving clients' core challenges. Companies that try to be all things to all people are doomed to fail, which we saw the past few years.
During the pandemic, I spoke with several people who were working with 3PLs that shut their doors with no notice. They just weren't stable enough to handle the tough times. OWD will remain a market leader because we will continue to advance and meet market demands. We also add a little something special that our competitors can't: the drive to make everyone a winner!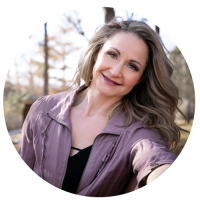 Executive Manager of Chaos and Destruction…at home as a mother of four boys. As Chief Customer Officer for 15 years at One World Direct, Amber expertly and passionately leads growing ecommerce companies to find solutions that help them keep their brand promise to customers while reducing cost-to-serve.
Looking for fulfillment services with a trusted partner? Give us a call at 1-866-289-9010 or email us at sales (at) owd (dot) com. We'd love to discuss your unique needs and learn how we can help deliver your brand.